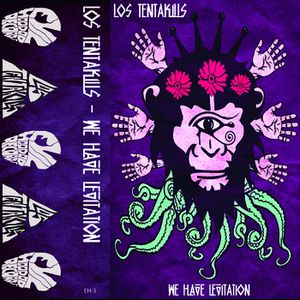 Evil Hoodoo Records 2013
Glasgow, Écosse
Website:
http://www.facebook.com/pages/Los-Tentakills/113398145337728#!/page...
Al Hotchkiss ~ Guitars / Vox /Jug / Organ / Songs
Grant Canyon ~ Guitars / Vox / Percussion / Songs
Celina Ozymandias ~ Bass / Vox / Tambourine/ Go-Go
Jackson Marlette ~ Drums & Percussion / Vox / Guitars
Dans un flux en ébullition distordant les époques, LOS TENTAKILLS lâchent la bride et font de We Have Levitation un incendie inextinguible. Ils se revendiquent comme un croisement entre "une souche de pneumonie rockabilly et une grippe psychédélique" sous perfusion 13 e Floor Elevators, The MC5, Bo Diddley, The Seeds ou Electric Prunes.
Une déflagration de fun et d'énergie.
(PS : gage de qualité, même label que 39TH AND THE NORTONS)