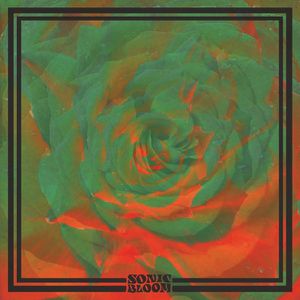 Sonic Bloom tracklisting:
01 Love Ain't Strange (Everything Else Is)
02 Sonic Bloom
03 Playing Dead
04 Outta Mind
05 Real Change
06 Satisfy Your Mind
07 Catch A Ride To Sonic Bloom
08 The 7 Poison Wonders
09 As You Want
10 The Hidden Circle
11 Rat King
12 At The Gates
13 The New World
L'info vient de tomber, nouvel album des Night
Beats, Sonic Bloom pour le 24 septembre!!!
"Outta Mind" en écoute et ça promet d'être bon.
Recorded in a Tacoma, Washington warehouse, Sonic Bloom is an explosion of reverb soaked rock and soul blended with sharp drone numbers and classic rhythm-and-blues founded tracks. From the haunting psychic groove of 'Seven Poison Wonders' to the sparse Zombies influenced 'Playing Dead' to the squealing ruckus of 'Rat King', Sonic Bloom harkens back to the outer corners of rock and roll radio of yore.
The Seattle-based band have spent past few years relentlessly touring, hitting over 20 countries. The trio – featuring Danny Lee Blackwell on guitar/vocals, Tarek Wegner on bass/vocals, and James Traeger on drums/vocals – will keep up this pace, touring this fall in support of Sonic Bloom. US tour dates coming soon, European tour dates below (with more to be added):
UPCOMING TOUR DATES
SLOVENLY TOURS PRESENTS:
SEP 17 – Amsterdam (NL) – Paradiso
SEP 18 – Tilburg (NL) – Incubate Festival
SEP 20/21 – Angers (FR) – Levitation France
SEP 24 – Bristol (UK) – The Exchange
SEP 25 – London (UK) – The MacBeth
SEP 26 – Helsinki (FI) – Kuudes Linja
SEP 27 – Liverpool (UK) – Liverpool Psych Fest