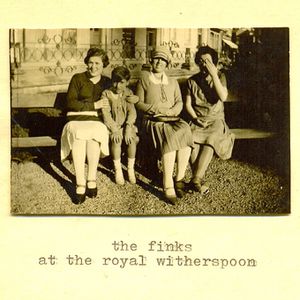 THE FINKS

At The Royal Witherspoon

CASSETTE
Milk! Records - MILK009
2013
Track Listing:

1.Skinny White Girl 03:15
2.A Minor Inconvenience 04:39
3.Twenty-Too 02:50
4.Three Piece Suit 02:33
5.Alternate Histories 05:02
6.Daddy Long Legs 03:21
MILK! RECORDS est un label indépendant basé à Melbourne, Australie, qui défend l'intelligence, l'indépendance et donc une certaine utopie.
THE FINKS ( leader Oliver Mestitz, poête et auteur de fictions ) c'est tout l'inverse de la colonisation de la planète par les produits Deep Web habituels qui sont de véritables bourreaux pornographiques de la musique qu'on aime...Bref, At The Royal Witherspoon, après le premier EP Things Work Out en 2012, ou la remise à plat de l'essentiel, sans créneau marketing.